Security Cottages
Guard houses, cottages and villas often implemented using GSM-alarm signaling . Ukrohorona offers both wired and wireless security systems for homes in Odessa and the region.
295
homes - already under heavy guard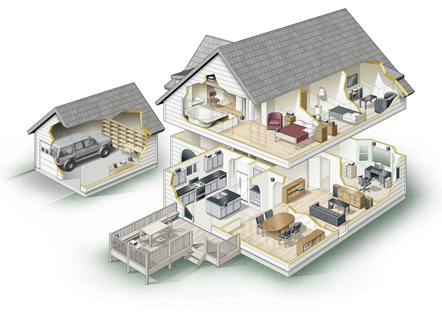 1
The device receiving and controlling

It receives a signal from the sensors and transmits the information to the control of
2
Keyboard

Used for removing and placing the object under protection , system management
3
Sensor opening

Fires on opening the front door
4
Motion sensor

Fires on the motion of the object
Wired GSM alarm system
1

The device receiving and controlling
Savings on equipment by 40%
The average time of arrival in Odessa 3-7 minutes
Responding to the city of Odessa and the region
Support 24/7
The warranty on equipment - 12 months
The cost of installing the kit
The price includes:
Connect to the service
free engineer call
Security of private house in Odessa - is becoming increasingly important task for the residents of Odessa. Put the house under guard Ukrohorona, you can safely go to work, on vacation, to go abroad - about the security of your property will take care professionals. You can be sure about your family when you are not around: when you press the panic button on the object immediately leaves the task force. Ukrohorona offers more than just a security GSM-alarm signaling, and a hardware-software complex.
Equipment manufactured Ukrohrona allows you to connect more intelligent sensors and thus monitor the performance of home appliances and devices, consumption of electricity, water and other resources through the service Ohorona24. Unique service Ohorona24 will allow you to also control the time of arrival / departure family home, see all messages sent to the control of independently control the speed of arrival of RRT on the subject, and more - all from any mobile device (Android, IOS) is connected to the Internet.